Commercial Products
The company origins date back to producing critical components for the window and door hardware industry in the 1950's. Today we have evolved to serving a wide variety of industries that require high quality injection molded plastic products delivered on time with superior service. If you have a small plastic part need, we probably can provide a cost effective solution for you with of the hundreds of plastic materials that we offer. We can even convert many parts currently made in metal into lower cost and higher performing plastics.
Manufacturing Expertise
Our expertise in producing to exacting tolerances has been learned from serving the medical and automotive industries for decades and apply these skills and experiences to commercial products. Our deep knowledge of high performance resins allow us to see the possibilities plastics can have in applications that are currently served by metal materials. Bring us your metal part to discuss a conversion to plastic to save weight, cost and eliminate corrosion.
Some of the many industries that we currently serve include:
Air filtration
Appliances
Telecommunications
Electrical connectors
Furniture
Irrigation
Lighting
Marine
Plumbing
Small recreational engines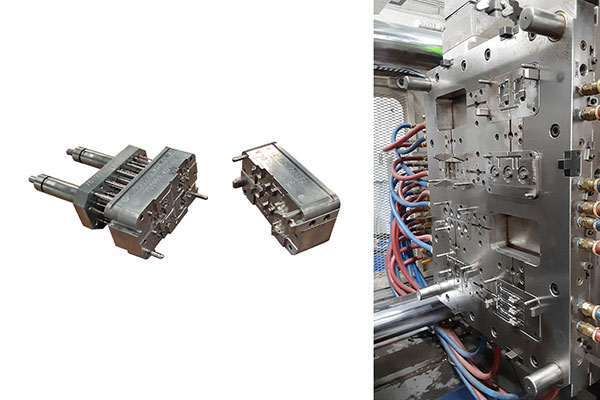 Hetero-Cavity® Systems Modular Moulding
National Molding's proprietary Hetero-Cavity System utilizes a unique interchangeable, multi-cavity, modular molding system. Different parts can run simultaneously in one machine utilizing our automated part separation systems, transferring parts directly into their own containers. Hetero tools can be multiple cavity depending on part size.
A perfect fit for small plastic parts!
Tooling costs approximately 1/3rd of custom tools
Scalable production – start with one tool and add duplicates as volume requirements increase
Lower unit pricing – pay for only a portion of a press
Shorter production lead times – tool changes take minutes
We offer a wide variety of engineered resins
Please contact us to discuss your need and the solutions that we offer. We will explain the most suitable molding option, identify the location to serve you most effectively from, and provide you the most value and the best experience available in the market. Contact us Today!