Pre & Post Molding Services
Each NMC facility offers an array of pre and post molding services. Post molding services include conditioning, testing, assembly, and special packing either manually or with automation, depending on the customer need and the volumes.
Value Added Services
NMC is your partner for secondary operations including the following processes:
Post-Mold assembly
Value Add Assembly
Contract Packaging
Adhesive Bonding
Spin Welding
Ultrasonic Welding
Thermo Sealing
Heat Staking
Thermoforming
Specialized Environment
Some engineered plastic parts require special environments during the manufacturing process.
Some of our specialized process environments we provide:
Filling in Class 8 clean room
Climate Controlled Environment
Annealing: both air and oil
Climate Controlled Packing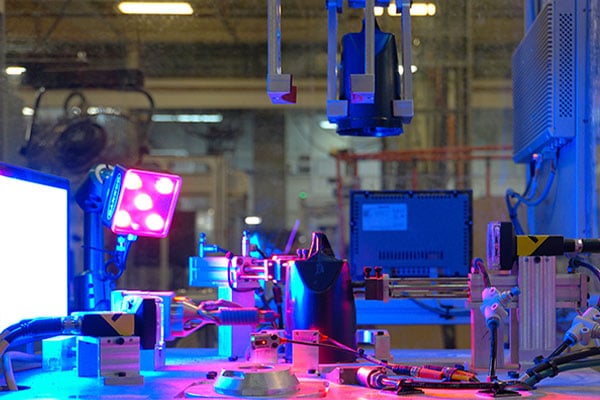 Automation
We utilize robotic automation to support injection molding and post-molding processes. Our experienced automation personnel develop robotic systems which can:
Reduce cycle times
Utilize vision systems to ensure quality
Incorporate additional assembly
Incorporate packaging processes
These systems are maintained around the clock by a dedicated and knowledgeable team.
Post Molding Printing
We can also accommodate parts which require more than the engraving capabilities of a molding process. Some of the customizable printing services we can provide include:
Rotational Pad Printing (syringe barrels) Corona treatment
Hot Stamping
Pad Printing
Laser marking
If your part needs supplement operations, we are your perfect one-stop provider.
Case Study: Diagnostic Kit Filling
Customer Challenge
COVID kit new market launch
Optimal filling volume
Aggressive launch
Maintain competitive pricing for emerging markets
Technical Solution
Provided rapid DOE fill volumes for clinical optimization
Managed launch inventory during FDA approval process
Outcome
Successfully launched on time, providing market position advantage
Ensured stock levels to minimize risk of backorder